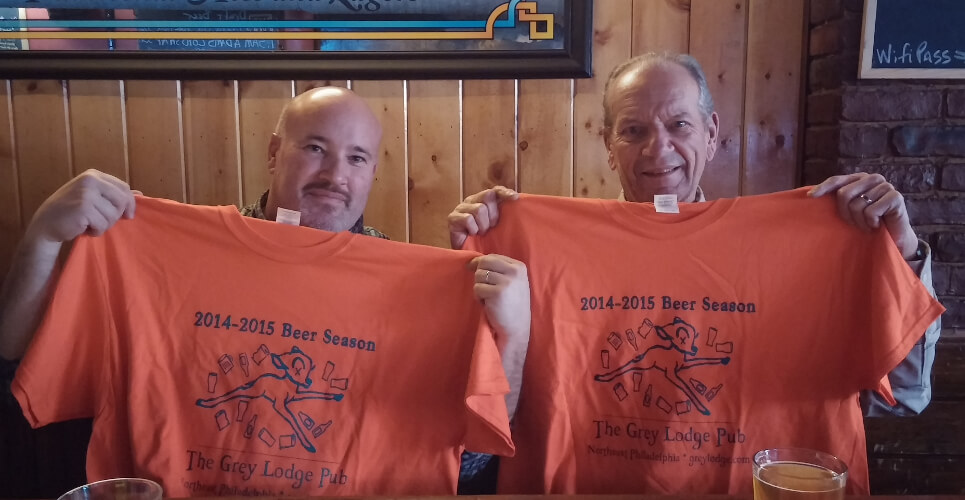 Beer Season opens every year at The Grey Lodge on the Monday after Thanksgiving, which not coincidentally is also the first day of Deer Season in Pennsylvania.
Beer Season is our longest running promotion, starting in 1996, the same year we became The Grey Lodge Pub. In all these years, the deal hasn't changed. Beer Season runs for 13 weeks. Catch all 13 beers of the week, one a week, and receive a free limited-edition, not for sale, not available in stores, not as-seen-on-TV, non-toxic T-shirt.
We create a new design every season, so the shirts are instant collector's items, for those who collect such things.
2017-18 Beer Season opens on Monday, 27 November 2017.
Last time, we did all-new-never-before-poured-at-the-Grey-Lodge beers. This time, we will be doing the opposite - tried-and-true-all-time-great beers. Beers that maybe we haven't drank in forever but we should have since they are still great. 
---